Records Management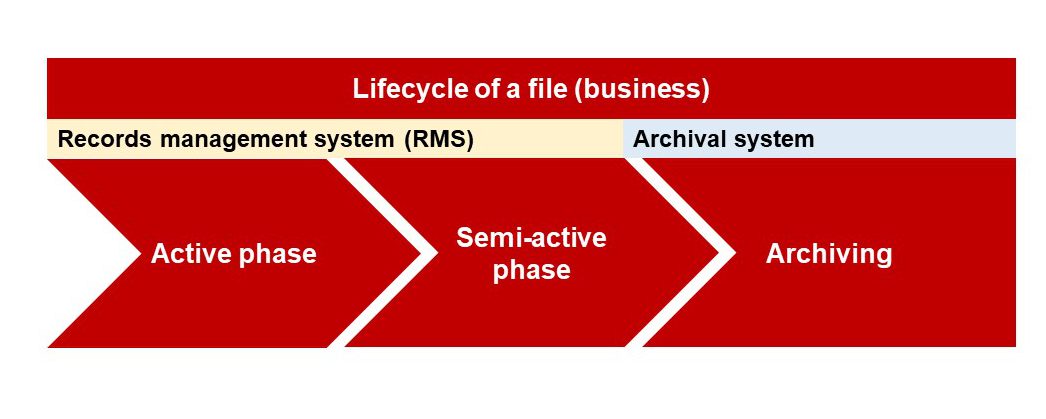 archivsuisse offers consulting and project services in the area of pre-archival processes of information and business management (records management) and supports you in the planning, elaboration, introduction and management of GEVER systems.
Based on the  ISO-Standard 15489 «Records Management» as well as the E-Government-Standard eCH-0164 lifecycle model for business, we analyse the workflow and internal processes of your company and work with you to develop the necessary GEVER instruments (including a filing system, internal directives, negative lists) and advise you on the possible procurement of a software solution.
archivsuisse
analyses the internal processes and procedures for you.
develops a customised process and organisation structure for file management for you.
introduces the developed GEVER solution in the course of a change management project in your company.
provides individual tools for use in records management.
advises you on the introduction of software solutions in the long term.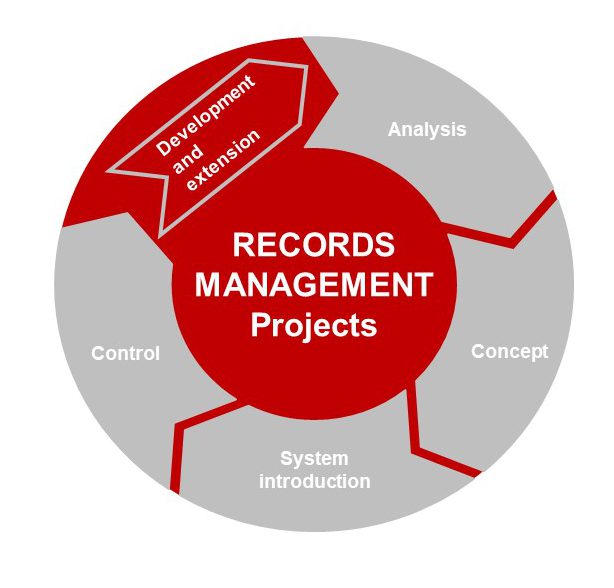 For the successful implementation of records management, it is essential to identify, differentiate and evaluate knowledge and information resources within an organisation. Records management projects require a diffused analysis of internal knowledge and information processes.
Using various analysis tools and survey methods, archivsuisse's technical experts can make the problems and concerns tangible within the framework of change management and thus develop suitable solution proposals.
Through records and information management in the company
processes can be constantly monitored, highlighted and expanded, and adjustments to processes can be made more quickly.
legal certainty in the management of the organisation's internal data is guaranteed and the required information is always available without time-consuming searches.
it is possible to implement strategic concepts based on solid data collection and operational processes can be better understood.
knowledge loss is being prevented during staff turnover and technological transformation processes.